How to add additional information such as event type, links, refund policy, terms and conditions, and code of conduct?
1. First thing first, you need to log in using username and password.
2. Next, on the log in button, select manage event.

3. If you have already created your event, select the event you want to make the changes, select edit.

1. How to add event type?
To add event types, simply scroll down under ticketing, you will immediately see event type menu bar. Event types are arranged alphabetically, you can click and scroll down for to choose the event which fits your category.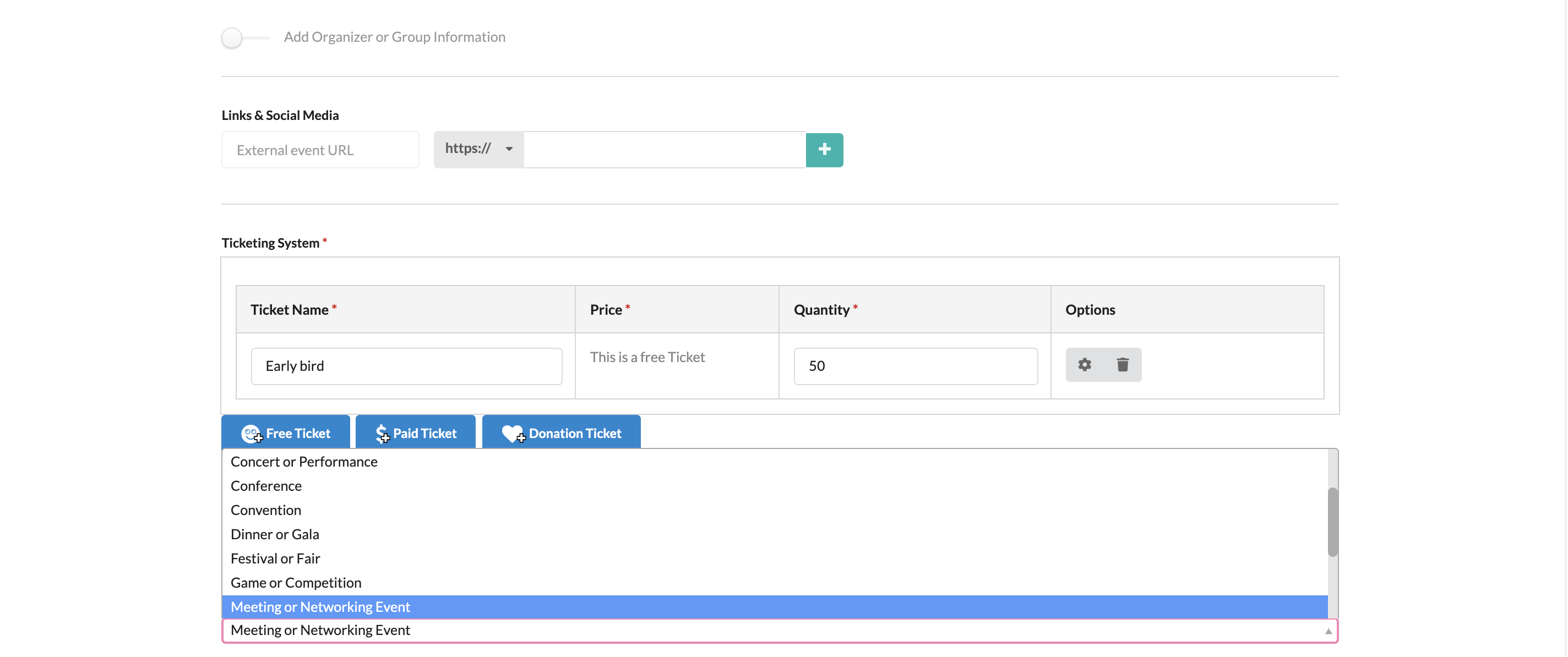 2. How to add social media links?
Social media link is located right before the ticketing system.
Select the + button, if you want to add more links, or - if you want to delete it.
You can just need to put any social media links facebook, twitter, instagram, linkedin, github, ect. The system will automatically understand the links and the logos will appear accordingly.

3. How to add refund policy?
4. How to add terms and conditions?
5. How to add code of conduct?
To add code of conduct, scroll down right below event types, click the button code of conduct.

Simply type your code of conduct in the box appear below.