How to resend confirmation emails for your ticket orders?
In case your customers' orders have been completed, yet they have not received a confirmation order. To resend confirmation emails, please follow these steps.
Step 1: Log in
In the first step, you will need to log into Eventyay using your username and password.

Step 2: Manage event
After, select manage event, this can be found on the top of right hand corner by selecting the drop down menu.

Step 3: Event management
Then, choose the event where you have tickets needed to be resent, select Event Dashboard.

Step 4: Ticket orders
After selecting Event Dashboard, it will take you to your main Event Managementpage, on the menu bar, choose Tickets.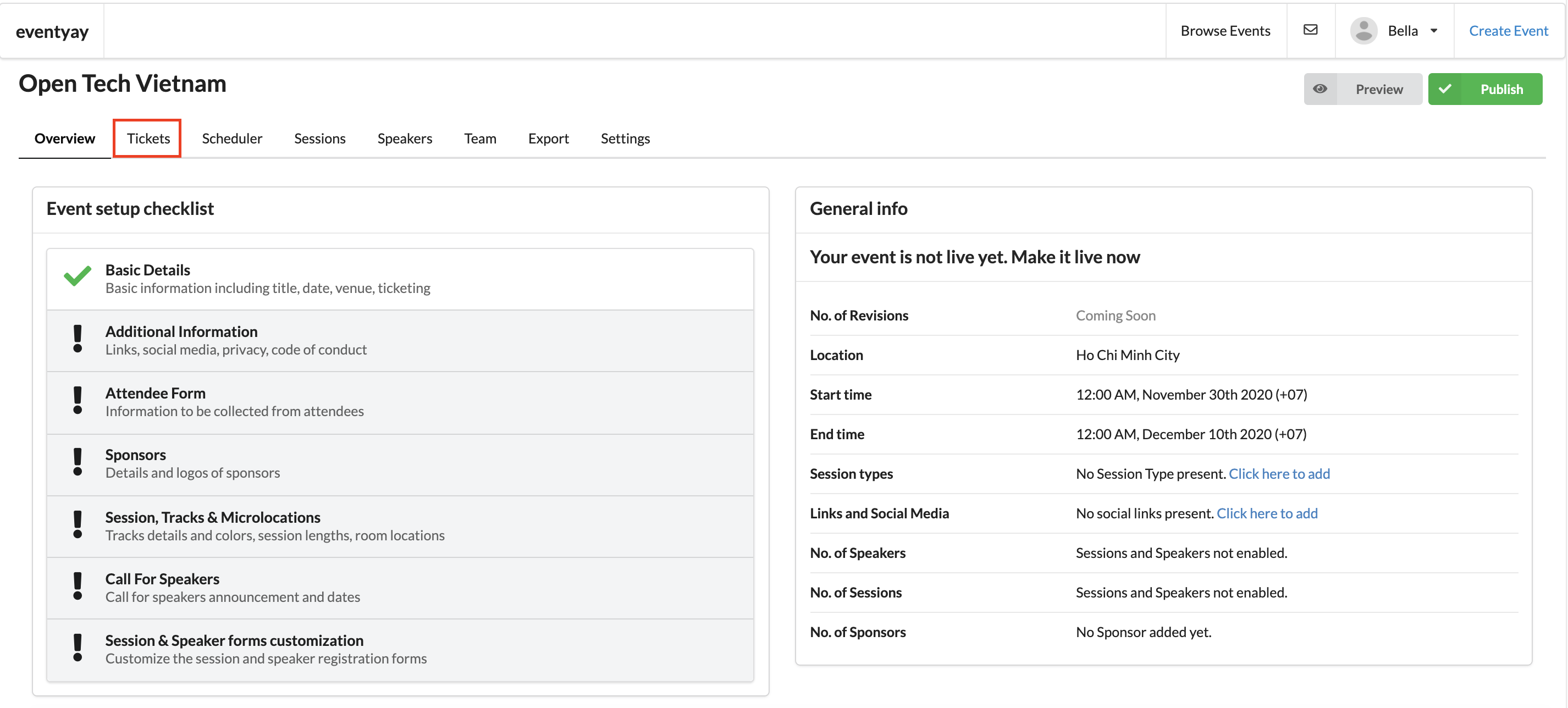 This step will take you to the viewing orders page, on your left, select tickets, it then will lead you to ticket orders page.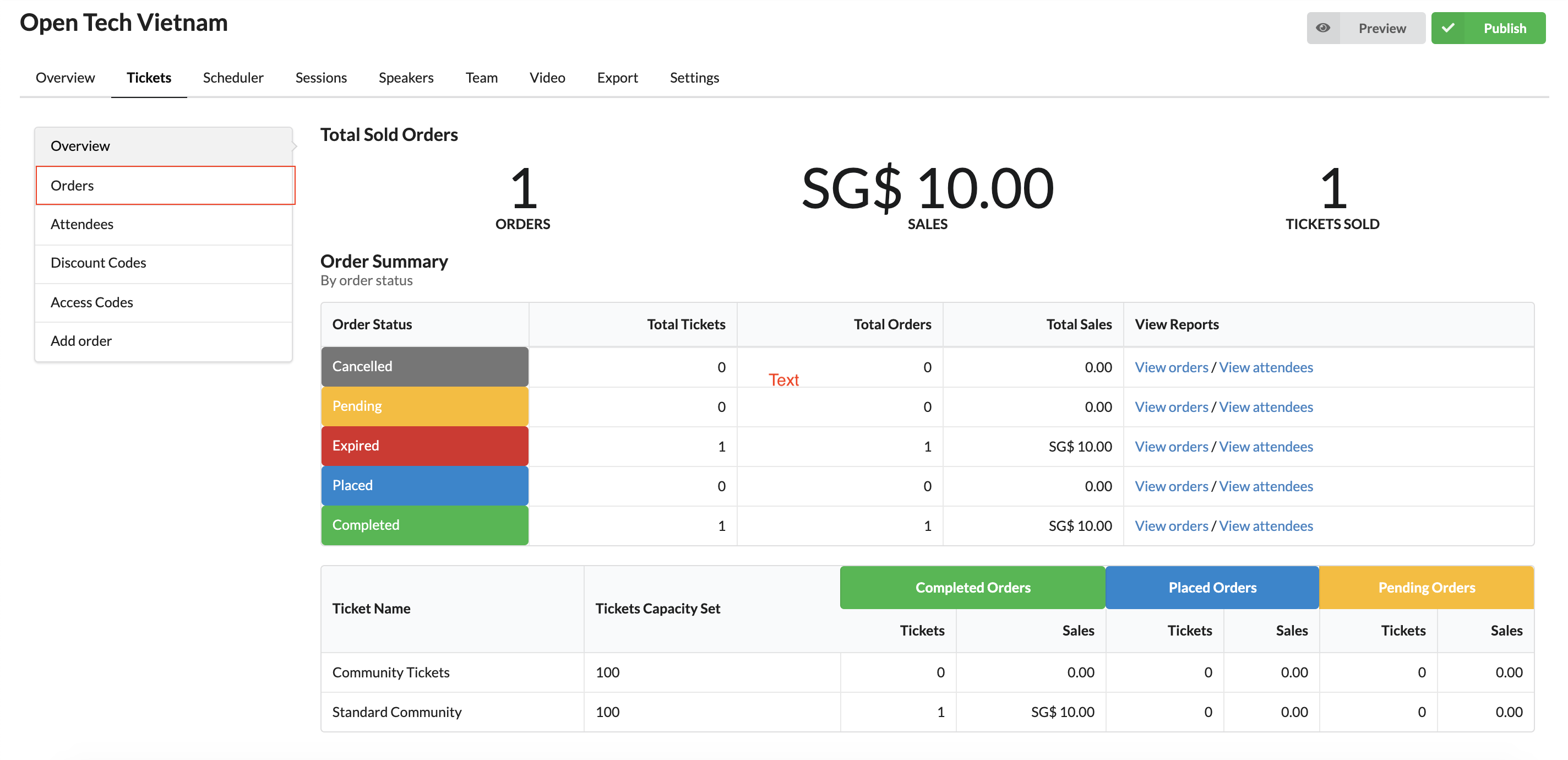 Step 5: Viewing orders
Then, on the left hand corner, choose Orders, you will immediately see all successfully placed orders appeared. Once you have figured out the ticket for which you want to make a reconfirmation, please drag your mouse to the mail icon just right below the ticket's name, you will see resend order confirmation, click on it.

Repeat Step 5 to resend confirmation email for more tickets.